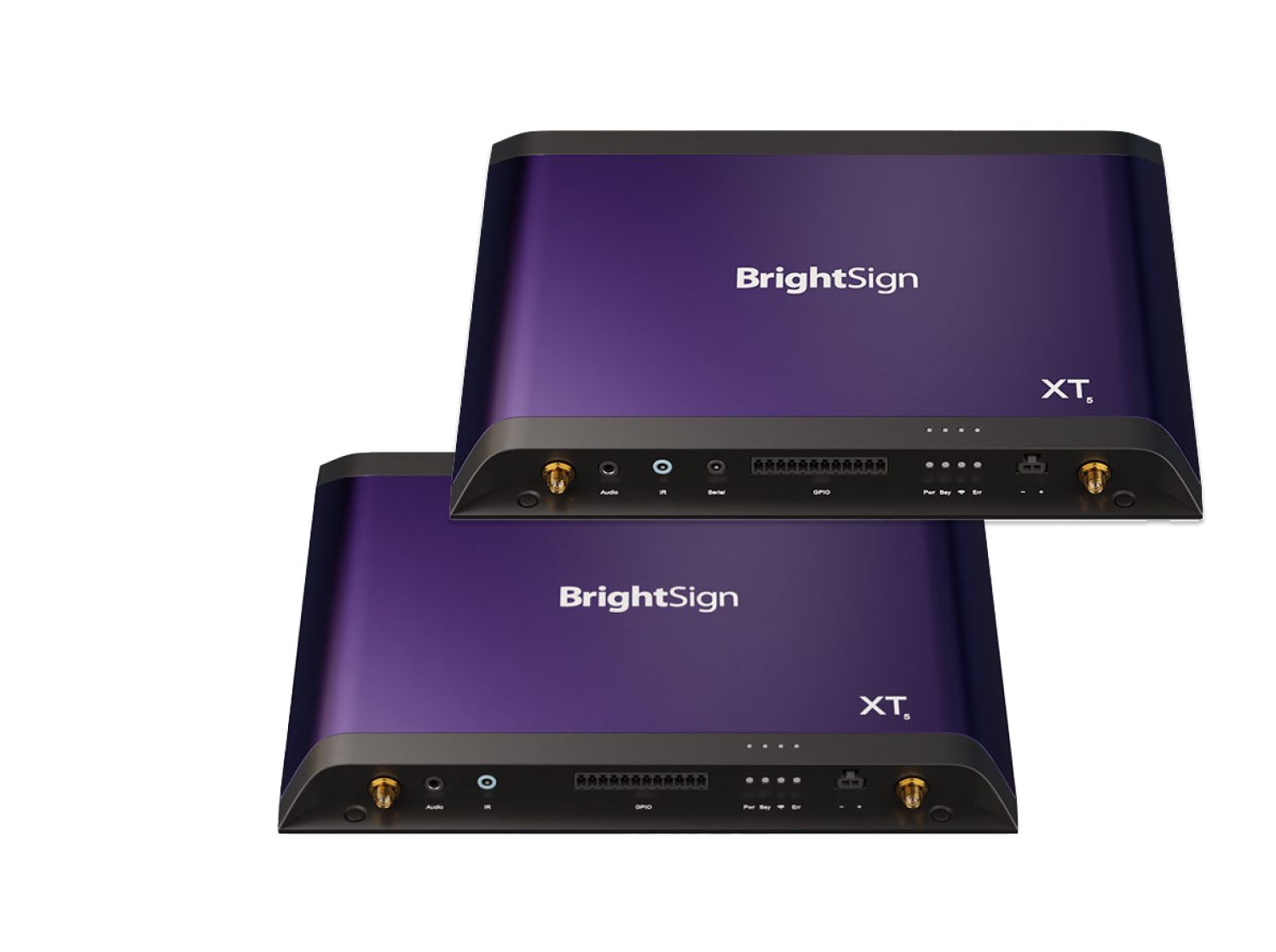 BrightSign XT5 Expert Players
BrightSign XT5 is built to elevate and future-proof your signage experiences with the perfect blend of power, performance, and versatility.
Browse Models
Australia's BrightSign Provider
Working with BrightSign to provide the most reliable Digital Media Players to the Australian marketplace. Click below to find out more about BrightSign players and why they are the right solution for you.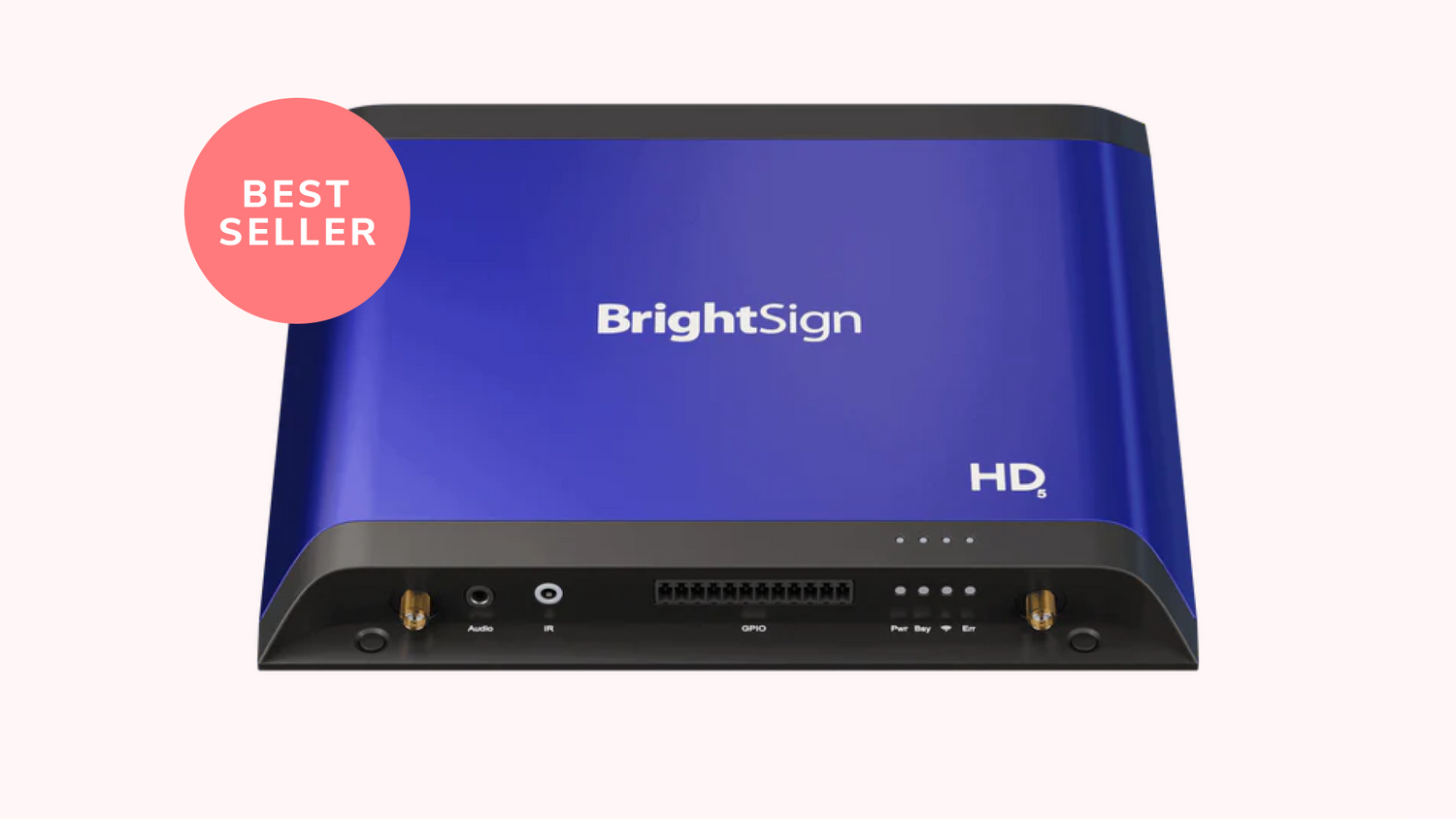 Key Features at a Glance
Bypass the digital signage learning curve completely with BrightSign's abundant, easy to use features and robust presentation creation tools for building multi-screen video walls, multi-zone screen layouts and more.
- 4K60p Revolution Graphics
- HDR10 Video
- Power over Ethernet (PoE+)
Learn More
Providing Solutions for Every Industry